Nearby locations and state-of-the-art technology allow Allied Blending LP to deliver everything our clients need to make the freshest tortillas. We also know that producing quality products takes more than just excellent ingredients. It takes the support of formulation and baking experts. That's why Allied Blending LP provides world-class customer service and customer access to specialized lab and product development equipment, plus we offer customized formulations adapted to specific manufacturing conditions.
BatchPak™ delivery systems ensure consistency and control costs.
Liquid and dry preservative systems extend shelf life.
On-site technical service minimizes production delays and downtime.
Computer-aided dosing systems ensure accuracy for critical ingredients.
Innovative formulations give variety.
Continuous quality assurance from in-house bake labs and commercial grade tortilla test manufacturing capabilities enhance reliability.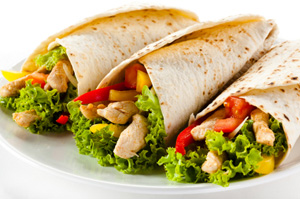 Flour Tortillas (for Retail and FoodService Markets)
For the flour tortilla market, Allied Blending LP offers specially formulated BatchPaks consisting of salt, baking powder, preservatives, dough conditioners and other important ingredients crucial to making a tortilla to exact specifications.  The tortilla manufacturer has only to add the flour, water and shortening/oil in most cases to create a tasty tortilla that has been optimized for their manufacturing system and that meets their finished product characteristics.
A BatchPak™ can be the formulation of Allied Blending LP or the tortilla maker. Advantages include unbeatable consistency, reduced raw material inventory and elimination of inherent yield loss from raw material weigh-ups.
For the traditional die-cut and hand-stretched tortilla manufacturer, Allied Blending LP brings an ingredient technology that improves the results of traditional manufacturing processes. We also have the technical capability to supply unique product needs such as:
Clean Label
Low Sodium
Heart Healthy
100 Calorie
Whole Wheat
Gluten Free
Multi-Grain
Low Carb
Low Fat
Traditional
Wraps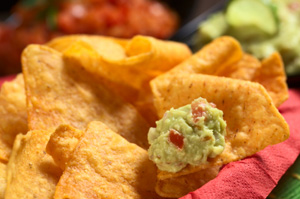 Corn Tortillas & Chips (Additives and Preservatives)
Whether tortilla manufacturers steep corn or use masa flour, we have the ingredient technology to improve the finished product. Our proprietary liquid and dry preservative systems allow the tortilla maker to extend finished product shelf life for up to 90 days. And, our unique dough softeners can solve dry / cracking tortilla problems. Chip "sticking and clumping" is eliminated with Allied Blending LP's No-Stick™ solution.